Chocolate rocks are delicious chocolate-flavored candies that look JUST like real rocks! The resemblance is uncanny. But even better than the appearance is the taste. These rocks have a delicious chocolate flavor with a slightly crunchy exterior coating.  They're great for putting on top of cakes, cupcakes, and many other desserts!
Price: $6.03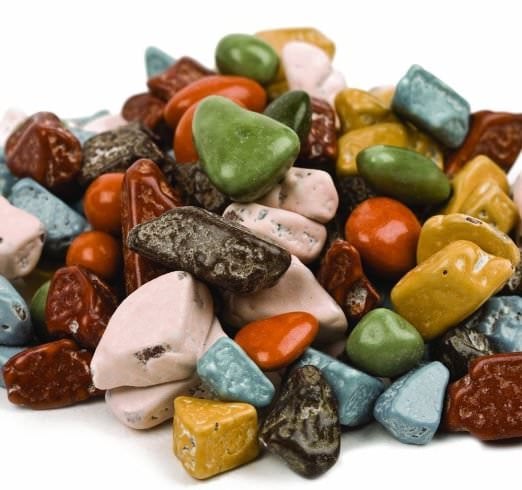 RECIPES THAT USE THIS ITEM
There's no need to go river diving for these sweet treats! Instead just pick up a handful of Kimmie Chocorock Riverstones. These sweet and delicious treats are thick in quality chocolate with a sweet candy coating and come in a variety of colors. With a smooth and delectable taste they will keep you coming back for more.