Edible gold leaf is one of the most showstopping dessert decorations you can use! Real gold gives a glitzy touch to any cake or pastry. These sheets are delicate–and expensive!–so I tend to save them for special occasions. But when the time is right, they bring a ton of drama and impact to the dessert table!
Price: $43.85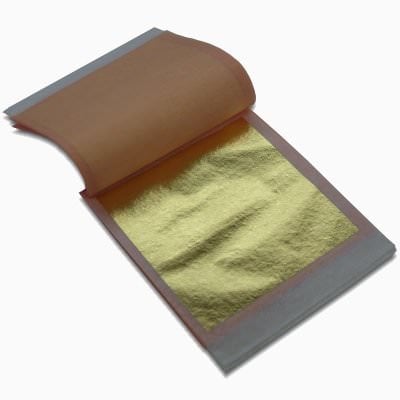 RECIPES THAT USE THIS ITEM
This 23K Edible Gold Leaf product is manufactured with great care, using pure raw materials and with respect to rigorous health standards and thus FDA approved. This is Transfer leaf, easily applied to any and all foods you wish, to enhance your culinary experience. This is a booklet that contains 1 Booklet of 25 sheets. Do not touch with fingers or hands. All of the 23 karat (and higher) gold products can be heated in the oven up to 325 degrees Fahrenheit, without affecting the shape or the shine. The Edible Gold Leaf must be kept in a dry place. There is no expiration.