If you're looking to add a little extra sparkle to your dessert, gold luster dust is almost always the answer! This glittery dust can be brushed on to chocolate, fondant, or other decorations to add a beautiful metallic shine. The dust is nontoxic, but many people recommend not ingesting it and instead using it on decorations that can be removed before eating, just to be safe.
Price: $7.87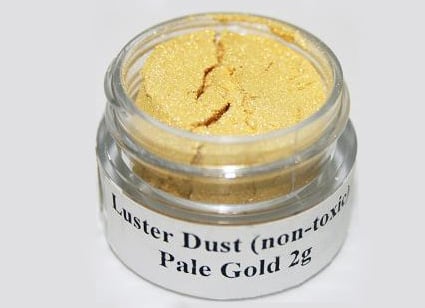 RECIPES THAT USE THIS ITEM
Luster Dust finishes your project with a bright sheen and glittery metallic look. Luster Dust contains only ingredients that are non-toxic and are ideal for use with gum paste or rolled fondant. Intended for use in the dry form, Luster Dust can also be mixed with oil-based flavorings or alcohol for painting and highlighting.