If you're going to be cooking and baking regularly, you NEED a kitchen scale! Cooking by weight instead of volume is faster, much more consistent, and is a necessity if you're using a recipe from basically any country besides the US! This is the very mid-range scale I have in my own kitchen. I've had it for almost a decade, and it's still going strong! I love that it converts between grams, ounces, and pounds/ounces with the push of a button. Plus, it holds 11 pounds, which is plenty for most home recipes!
Price: $19.97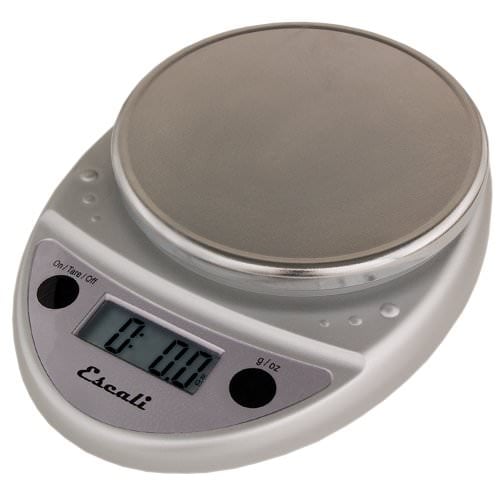 RECIPES THAT USE THIS ITEM
Colors galore! Make your scale match your kitchen or office. The Primo line comes in 11 eye catching colors from a warm red to a sky blue. These digital scales are economically priced and very easy to use with its two-button operation.