This Blueberry Toasted Coconut Tart has a toasted coconut shell, toasted coconut pastry cream, and a delicious fresh blueberry topping!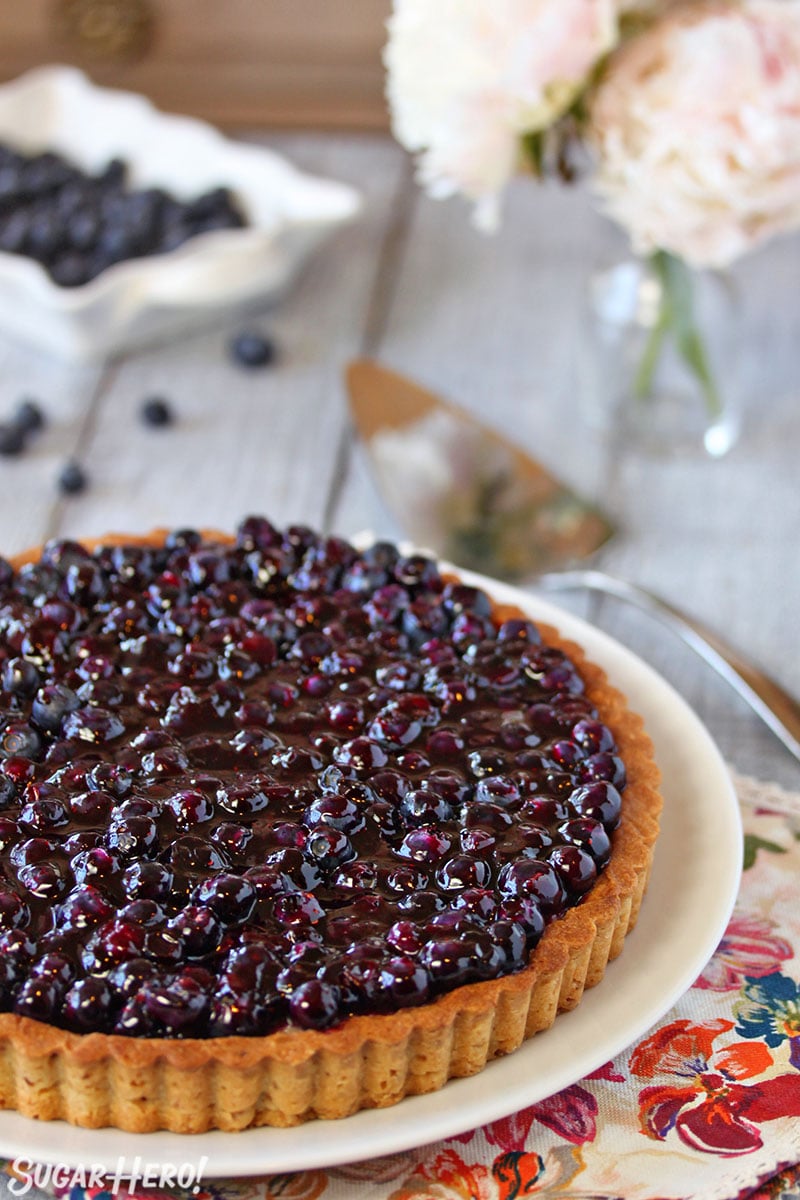 This summer we've turned into blueberry fanatics, and it's all thanks to one 14-month old shorty.
I've always been more of a raspberry girl, but when we took a family trip to the farmer's market about a month ago, and let Asher sample a few blueberries from a stall, he went crazy for them. He doesn't talk very much yet, but one of his few words is "more," and since he knows a little sign language, it's always accompanied by the sign for "more."
After he tasted a blueberry: "More-more-more!" *frantic hand gestures*
After we gave him several more berries, with his mouth still totally full: "More-more-more-MORE!" *bashes his hands together wildly, berry juice flinging everywhere*
That was the day we started buying berries by the crate. He ate them nonstop on the drive home, and hasn't slowed down since.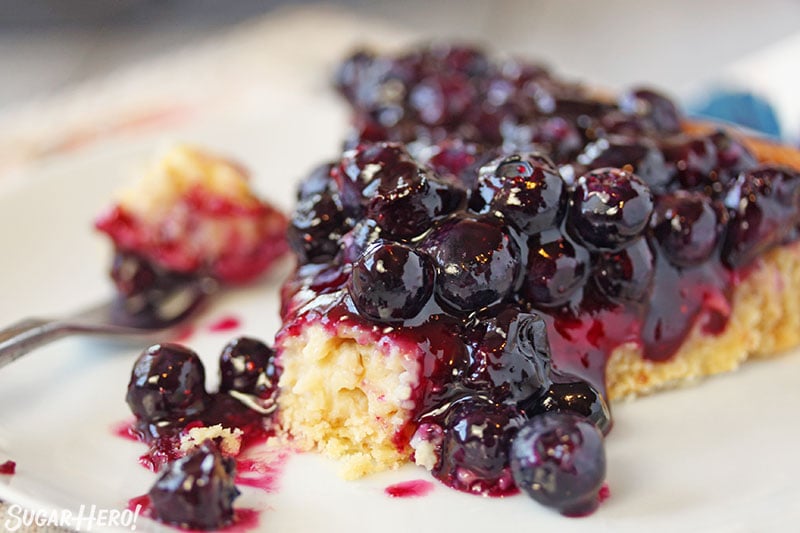 So now our refrigerator is always full of blueberries, and I have to say, I've become a convert too. I usually eat them plain, or stirred into a little cottage cheese. But the constant sight of the tower of fresh berries began to tug at me, and I knew I needed to turn these gorgeous jewels into a dessert that would properly showcase just how good fresh blueberries can be.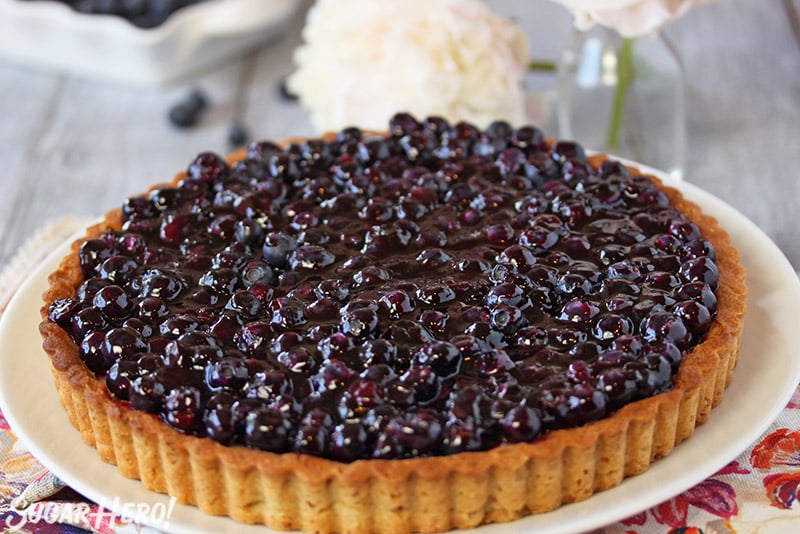 This tart is related to the traditional pastry cream-filled fruit tarts that line the refrigerated cases of bakeries everywhere, but it has a few tricks up its sleeve. The shell has toasted coconut baked right in, and instead of the usual vanilla pastry cream, this version has more toasted coconut and some coconut extract.
The blueberries on top are fresh, yes, but these aren't just basic berries plopped straight from the carton. I simmered some of them with lemon zest and lemon juice, to make a jammy goop that would hold the rest of the fresh blueberries together.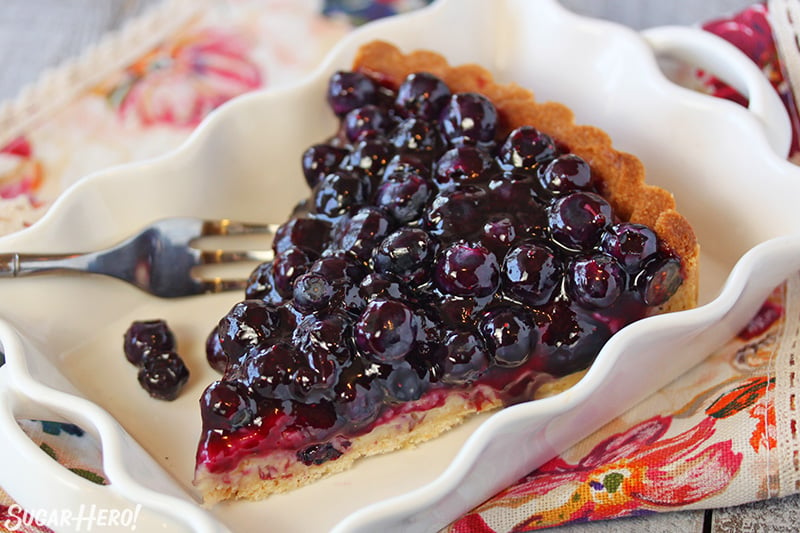 This tart tastes like beach vacations and summer picnics and long lazy afternoons. It has a tropical twist from all the coconut, and a vibrant berry layer bursting with fresh berries with just a hint of tartness from the lemon. It's way too easy to eat a big slice and still feel like you're being healthy (antioxidants, anyone?). I even loosened up my rules and let Asher have a few bites—after all, he was the inspiration behind it. And what did he think?
"More-more-more!" *frantic hand gestures*
More Fresh Berry Desserts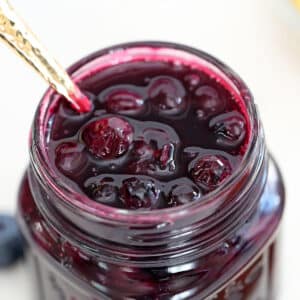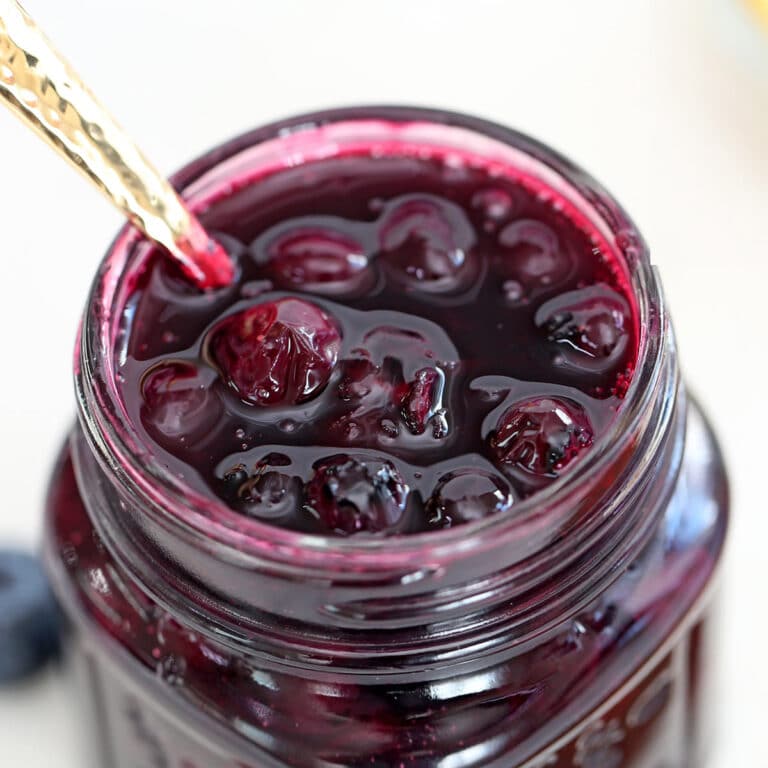 Blueberry Sauce
This blueberry sauce is made using fresh or frozen berries and has a hint of lemon. Use it on your favorite dessert for a burst of berry flavor!
View Recipe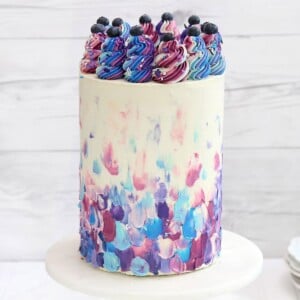 Blueberry Layer Cake
This mile-high Blueberry Streusel Layer Cake is extra-tall, extra-gorgeous, and extra-delicious! It's a twist on the usual blueberry cake recipe, with six moist rounds of sour cream cake, layered with fresh blueberry sauce and sprinkled with streusel in between.
View Recipe
Blueberry Toasted Coconut Tart
This Blueberry Toasted Coconut Tart has a toasted coconut shell, toasted coconut pastry cream, and a delicious fresh blueberry topping.
Ingredients
For the Toasted Coconut Tart Dough:
For the Toasted Coconut Pastry Cream:
Instructions
To Make the Toasted Coconut Tart Dough:
Combine the flour, sugar, toasted coconut, and salt in the bowl of a food processor, and pulse briefly until everything is well-blended. Add the cold cubed butter and pulse until it is in small pea-sized pieces. Add the egg yolk and pulse in long 5-second bursts until the dough starts clumping together.

Turn the dough out of the food processor and knead it lightly several times to incorporate any extra flour. At this point, the dough can be wrapped and refrigerated for several days. If you're ready to use it now, spray a 9-inch tart pan with a removable bottom with nonstick cooking spray. Press the dough into the bottom and sides of the pan in an even layer. Freeze the shell for 30 minutes, and while it's the freezer, preheat the oven to 375 degrees F.

Spray the top of the tart dough with nonstick spray, then press a sheet of foil into the shell, shiny side down, and fill the foil with dry beans, rice, or pie weights. Bake the shell for 20 minutes, until the sides start to take on a little color and the center no longer looks raw, then carefully remove the foil and weights. Bake for an additional 14-15 minutes, until the shell is golden brown. You might want to cover the sides with foil to prevent them from getting too dark. Let the shell cool completely before filling it.
To Make the Toasted Coconut Pastry Cream:
Place the egg yolks in a medium bowl and whisk them briefly to break them up. Combine the milk, sugar, salt, and corn starch in a medium saucepan over medium heat. Whisk everything together, until the sugar and cornstarch dissolve, and continue to whisk while the mixture heats up. Once it starts to bubble and thicken, remove it from the heat. Whisk the bowl of egg yolks while slowly streaming in about 1 cup of the hot milk mixture—this will help heat the egg yolks gently so that they don't cook during the process.

Now whisk the milk mixture while you pour the egg yolks into the saucepan. Return the pan to the heat and continue to cook, whisking constantly, until the pastry cream thickens and has the texture of pudding. You may want to occasionally scrape the bottom of the pan with a rubber spatula to prevent any scorching. Once thick, remove the pan from the heat.

Stir in the toasted coconut, the vanilla extract, and the coconut extract. Let cool to room temperature, whisking occasionally so that the top doesn't form a skin. If you want to make this in advance, pour it into a bowl or airtight container, press cling wrap right on top of the pastry cream, and refrigerate until chilled. Pastry cream can be kept in the refrigerator for up to a week.
Blueberry Topping and Assembly:
Combine 1 cup of fresh blueberries with the sugar and lemon zest in a medium saucepan over medium heat. Stir occasionally while the sugar melts. In a small bowl, whisk together the lemon juice and corn starch, and when the corn starch has dissolved, pour this mixture into the blueberry saucepan. Continue to cook, stirring occasionally, while the blueberries come to a simmer, break down, and begin to thicken. Cook until the mixture has a thick jammy consistency, about 3-4 minutes once it comes to a boil.

Remove the pan from the heat, then whisk occasionally as it cools to room temperature. Once room temperature, stir in the remaining 2 cups of fresh blueberries.

To assemble, remove the tart shell from the pan. Spread the chilled pastry cream in the the bottom of the shell. Top with the cool blueberry topping mixture. Chill the tart for about 30 minutes to set all the components together.
Recipe Notes
To quickly toast the coconut for this recipe, place it in a large skillet over medium heat. Stir it frequently as it cooks, so that it toasts evenly. Remove it from the pan when it's a nice golden brown, and let it cool completely before using. This tart is best enjoyed within 24 hours after it's made—it starts getting a little soggy after that. However, all of the components can be made several days in advance, even the baked tart shell—just be sure to wrap it well with plastic wrap. If everything is made ahead of time, then it can be quickly assembled at the last minute.
Measuring Tips
Our recipes are developed using weight measurements, and we highly recommend using a kitchen scale for baking whenever possible. However, if you prefer to use cups, volume measurements are provided as well. PLEASE NOTE: the adage "8 oz = 1 cup" is NOT true when speaking about weight, so don't be concerned if the measurements don't fit this formula.
Want to learn more about baking measurements and conversion?
Nutrition
Serving:
10
g
|
Calories:
395
kcal
|
Carbohydrates:
47
g
|
Protein:
4
g
|
Fat:
21
g
|
Saturated Fat:
15
g
|
Cholesterol:
92
mg
|
Sodium:
212
mg
|
Potassium:
164
mg
|
Fiber:
3
g
|
Sugar:
28
g
|
Vitamin A:
515
IU
|
Vitamin C:
4.5
mg
|
Calcium:
59
mg
|
Iron:
1.4
mg
Tried this recipe?
Snap a pic and hashtag it #SugarHero. We love to see your creations on our Instagram @elabau.