This post may contain affiliate links. As an Amazon Associate I earn from qualifying purchases. Please see my disclosure policy for more information.
This Blueberry Toasted Coconut Tart has a toasted coconut shell, toasted coconut pastry cream, and a delicious fresh blueberry topping!
This summer we've turned into blueberry fanatics, and it's all thanks to one 14-month old shorty.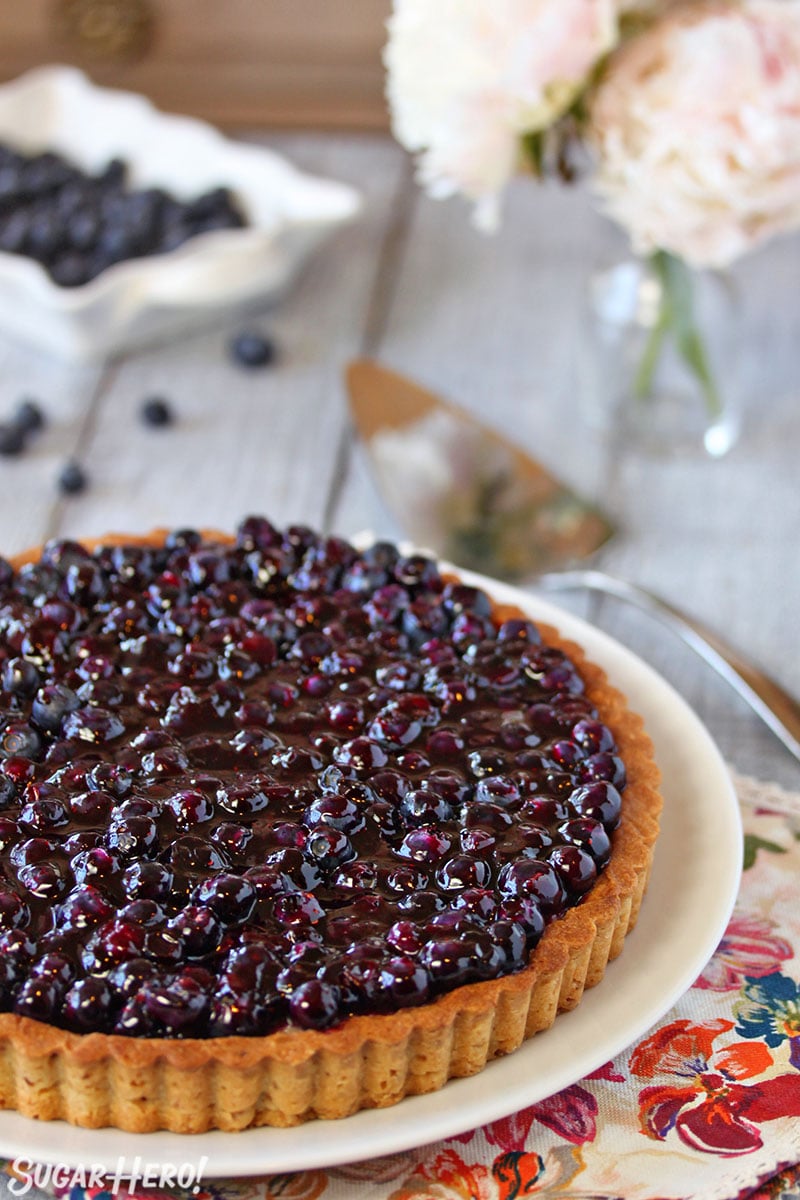 I've always been more of a raspberry girl, but when we took a family trip to the farmer's market about a month ago, and let Asher sample a few blueberries from a stall, he went crazy for them. He doesn't talk very much yet, but one of his few words is "more," and since he knows a little sign language, it's always accompanied by the sign for "more."
After he tasted a blueberry: "More-more-more!" *frantic hand gestures*
After we gave him several more berries, with his mouth still totally full: "More-more-more-MORE!" *bashes his hands together wildly, berry juice flinging everywhere*
That was the day we started buying berries by the crate. He ate them nonstop on the drive home, and hasn't slowed down since.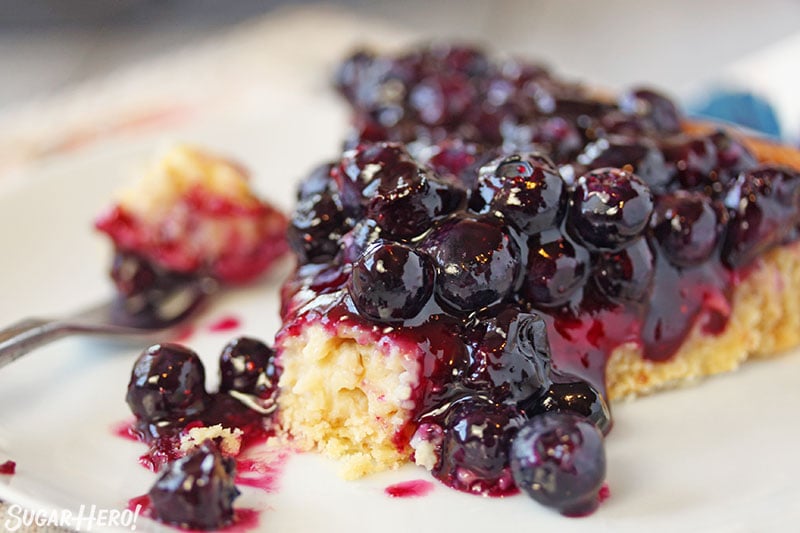 So now our refrigerator is always full of blueberries, and I have to say, I've become a convert too. I usually eat them plain, or stirred into a little cottage cheese. But the constant sight of the tower of fresh berries began to tug at me, and I knew I needed to turn these gorgeous jewels into a dessert that would properly showcase just how good fresh blueberries can be.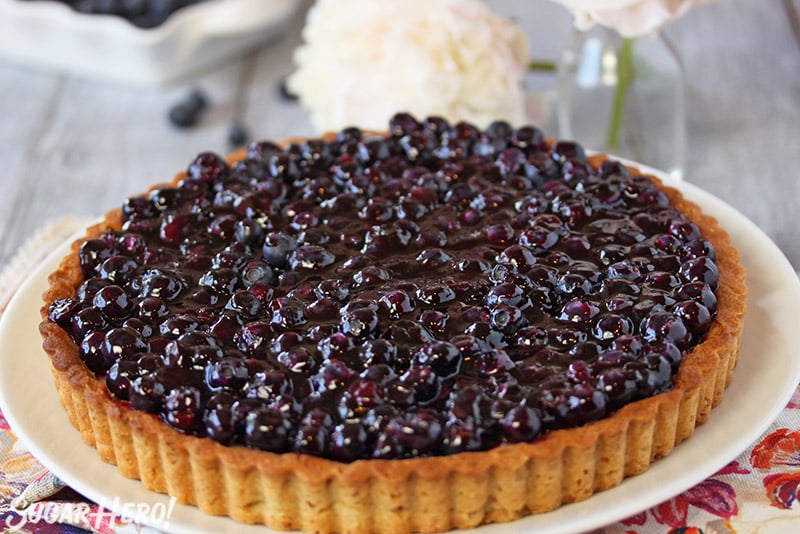 This tart is related to the traditional pastry cream-filled fruit tarts that line the refrigerated cases of bakeries everywhere, but it has a few tricks up its sleeve. The shell has toasted coconut baked right in, and instead of the usual vanilla pastry cream, this version has more toasted coconut and some coconut extract.
The blueberries on top are fresh, yes, but these aren't just basic berries plopped straight from the carton. I simmered some of them with lemon zest and lemon juice, to make a jammy goop that would hold the rest of the fresh blueberries together.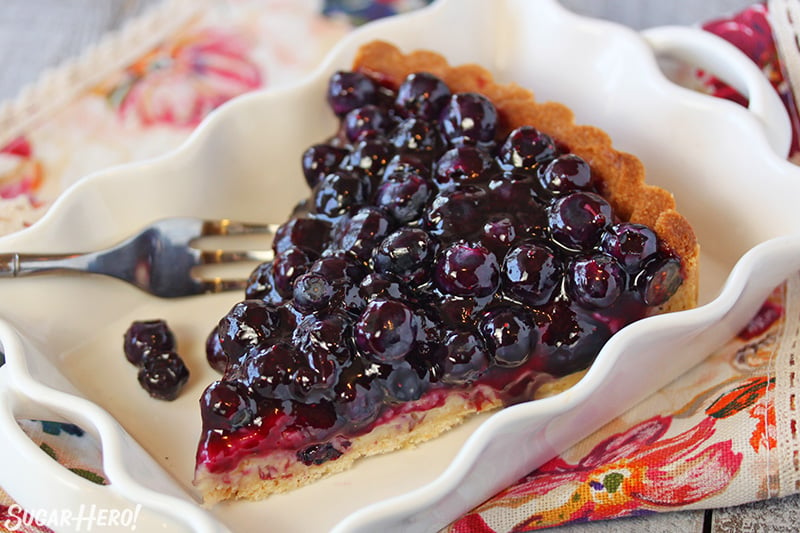 This tart tastes like beach vacations and summer picnics and long lazy afternoons. It has a tropical twist from all the coconut, and a vibrant berry layer bursting with fresh berries with just a hint of tartness from the lemon. It's way too easy to eat a big slice and still feel like you're being healthy (antioxidants, anyone?). I even loosened up my rules and let Asher have a few bites—after all, he was the inspiration behind it. And what did he think?
"More-more-more!" *frantic hand gestures*
More Fresh Berry Desserts