If you love fresh, ripe peaches, then this Fresh Peach Tart is for you! The peaches aren't cooked in the oven, so they keep their wonderful, just-picked tasted and texture. Juicy peaches + buttery tart dough = peach perfection!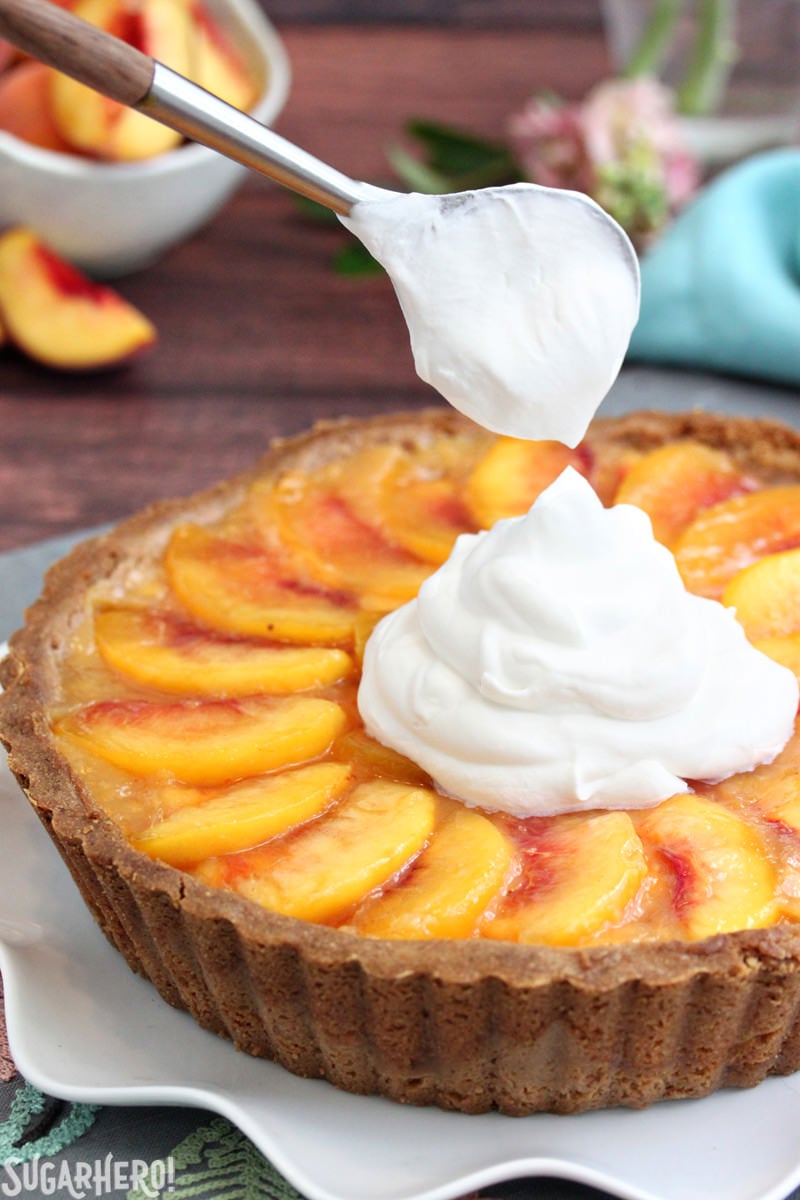 Every year during peach and pear season, I swear I'm going to buy a totally reasonable amount of fruit. "This year," I vow, "this year is going to be different."
And every year, I walk up to the farm stand, look them square in the eye, and in my deepest John Wayne voice, say, "Pardner, give me everything you've got."
Please understand: I don't can. I've never made freezer jam in my life. I have no need for more than 5-6 peaches in my house at any given time. And yet, I am currently the proud owner of 22 lbs of fresh Utah peaches. For a household of 4 people. SEND HELP.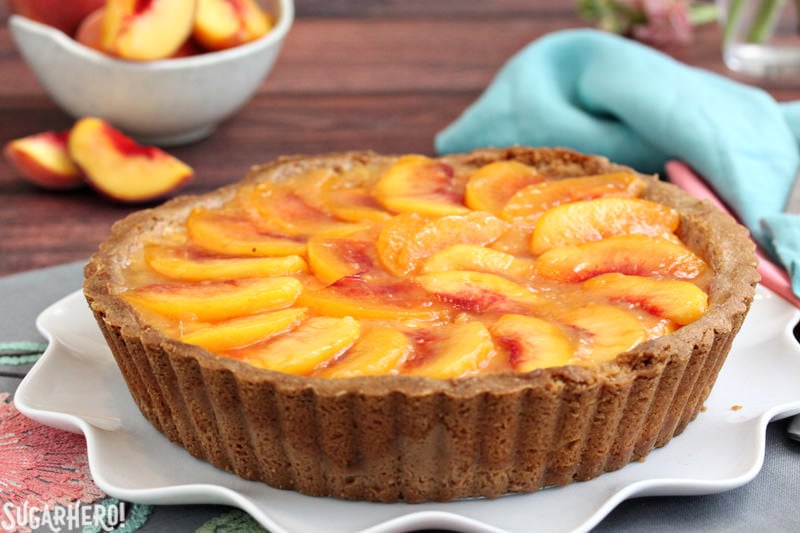 Please tell me I'm not alone, that I'm not the only person who gets seduced by the sight and smell of a mountain of just-picked peaches. I see them and I imagine all the clever and crafty things I will make with them. Part of me knows there's a .01% chance that I'll actually learn to can this year, but another, more delusional part of me pictures myself lining up rows of freshly canned peach halves and things, "Yes, that is completely accurate and likely to happen." The self-deceit is strong here, people.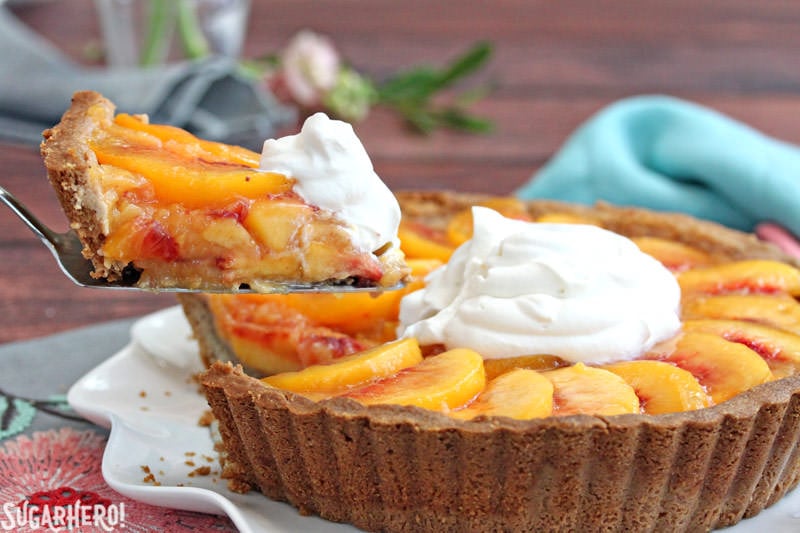 So instead, what we do is eat them raw until we are completely sick of peaches. I stick them into every baked good imaginable. I give them away to neighbors because I am not above buying people's affections. And then, when the last of them are rattling around in the box looking a little shriveled and worse for the wear, I slice and freeze them for future smoothies. The system, if you could even call it that, works pretty well, all things considered.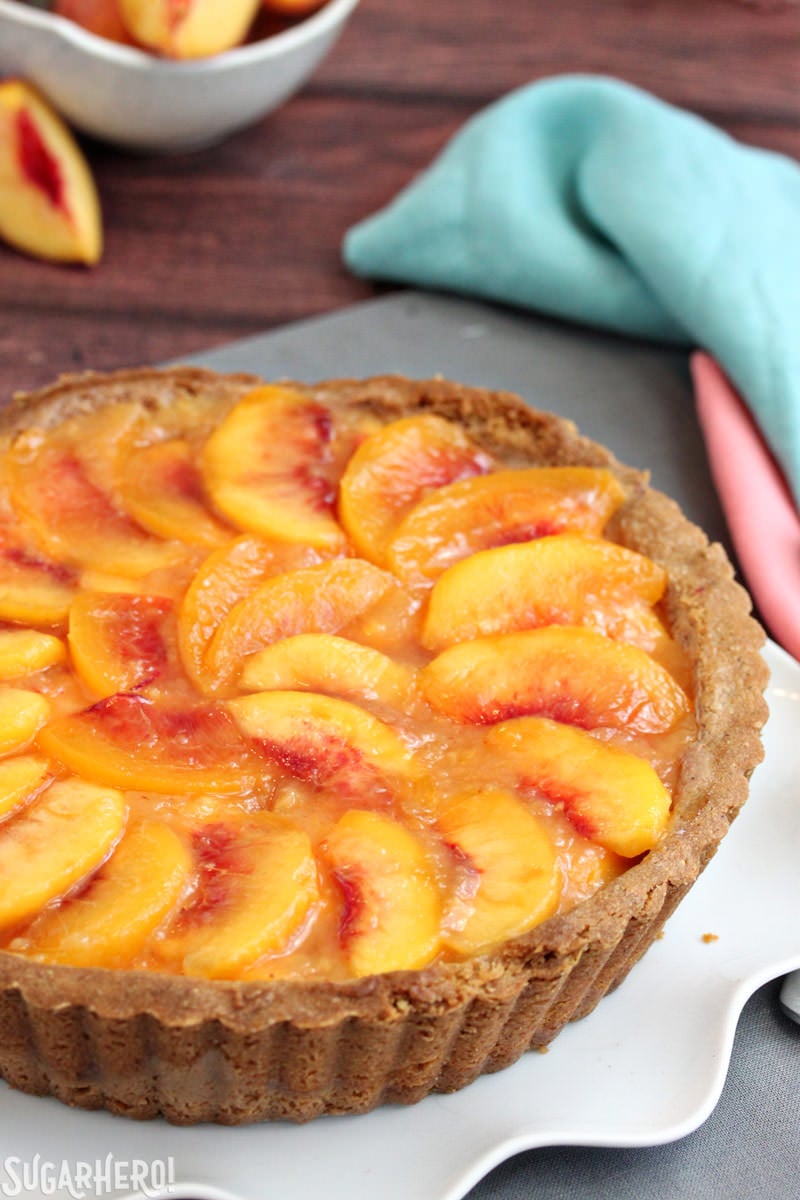 This Fresh Peach Tart is just one of the many ways I've found to use up a surplus of peaches, but that's not the only reason I love it. It really showcases peaches at their best, preserving their taste and texture better than a cooked peach pie can do.
It starts with buttery tart dough, made with toasted and ground pecans to give it a nutty flavor and short, crunchy texture. The dough is good enough to eat raw (…not that I would know…) but instead, it's pressed into a deep-dish fluted tart pan and baked until golden brown, with an egg white wash brushed on the bottom to keep it from getting too soggy when it's filled with peaches.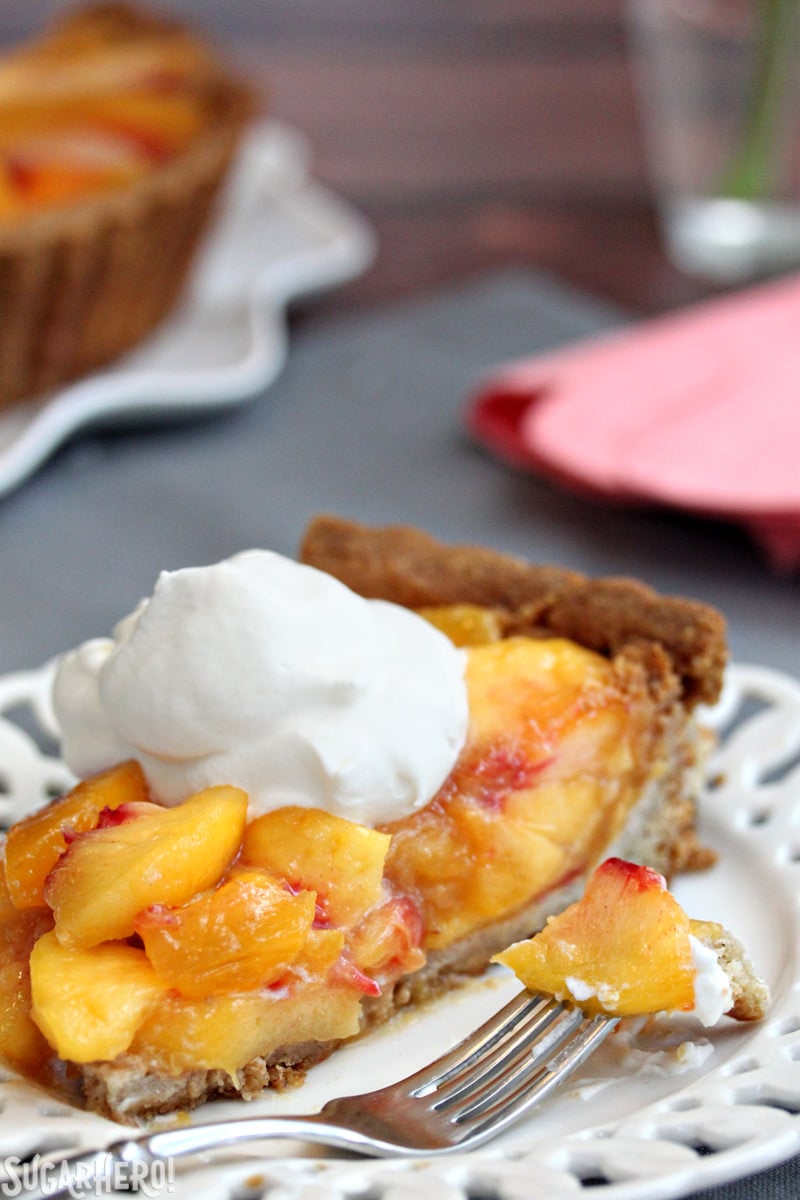 The filling is peach OVERLOAD! It's a mix of peach puree, sugar, cornstarch, lemon juice, and fresh peach chunks. It's cooked on the stovetop until gelled, then spooned into the crust to set in the fridge. I added a sliced fresh peach fanning out over the top, because I'm precious like that, but honestly, the mounds of fresh peach chunks looked pretty good on their own.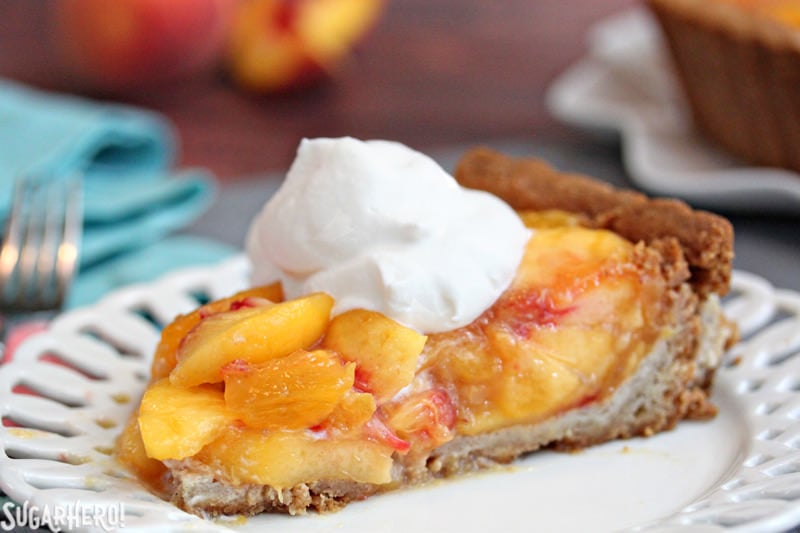 I have a good friend who hates cooked fruit pies, and I never understood that until I tried this Fresh Peach Tart. Now, I still like peach pies, but there's something more pure and undeniably peach-y about this no-bake stovetop version. I'm not going to stop making peach pies, but I'm definitely going to rotate this recipe in more often, because it really captures the essence of fresh peaches, and that's something to celebrate.
🍑 More Peach Desserts