These Mini Pecan Pies have the perfect ratio of crust to filling! The contrast between the crust, the chopped pecans in the center, and the sticky, sweet brown sugar and vanilla-scented filling is heavenly.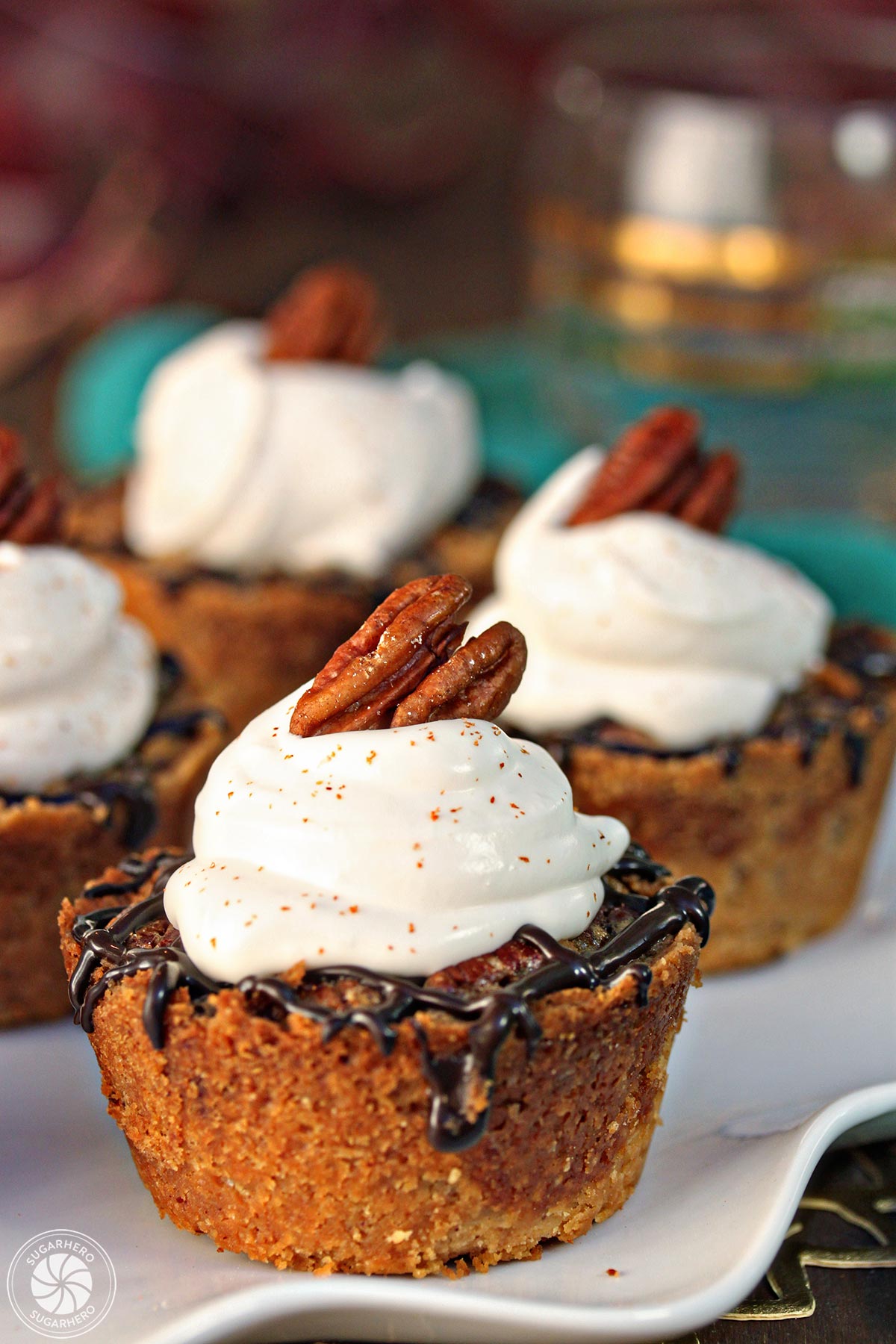 Stop the presses, I've discovered the secret to actually enjoying pecan pie. I've written before about my husband's love affair with pecan pie, and I've even shared the deep-dish pecan and chocolate pie I make for his birthday every year. I originally added all those chocolate chunks to his pecan pie to make it more palatable to me (narcissist much?) but the truth is, it's still not my favorite dessert. Pecan pie is just so sweet and gloopy sometimes. I'll eat it when it's around, but when given the choice, I'd usually go for a fruit pie instead.
But now, I've had a change of heart. You see, I put on my mathlete hat (or rather, my chunky nerd glasses) and figured out that my problem was a matter of ratios. I like pecan pie filling, but I don't like a giant plate of it. I need something else to balance it out, to cut the sweetness and the gloop factor and the ooey-gooeyness. I need more crust and less filling. And more whipped cream. OBVIOUSLY more whipped cream.
The answer to my pecan pie problem was clear: make mini pies! But these aren't just some store-bought pie dough shoved into mini muffin cups. I wanted to up the pecan factor even more, so I subbed in a flavorful pecan tart dough for the typical pie dough. This tart dough is a dream—it's packed with ground, toasted pecans, and it doesn't have to be rolled out and cut (whew!). I just take a ball of dough and press it up the sides of each muffin cavity. It's fast and easy, and I love how its buttery, crispy texture contrasts with the soft filling.
You know me, and you know I needed to find a way to work chocolate into the recipe SOMEHOW. I could have just added chocolate chunks to the pie filling (and you can, too—totally valid choice!) but I decided to drizzle the mini pies with melted dark chocolate instead. You could even dip the tops in melted chocolate completely and finish them with a sprinkling of pecans, to make them more like a candy cup! Leave them plain, or go the extra mile and add a big dollop of whipped cream and a whole pecan.
I can finally say that I am fully aboard the pecan pie train now! This is the perfect ratio of crust to filling for me, and I love the contrast between the crust, the chopped pecans in the center, and the sticky, sweet brown sugar and vanilla-scented filling holding it all together.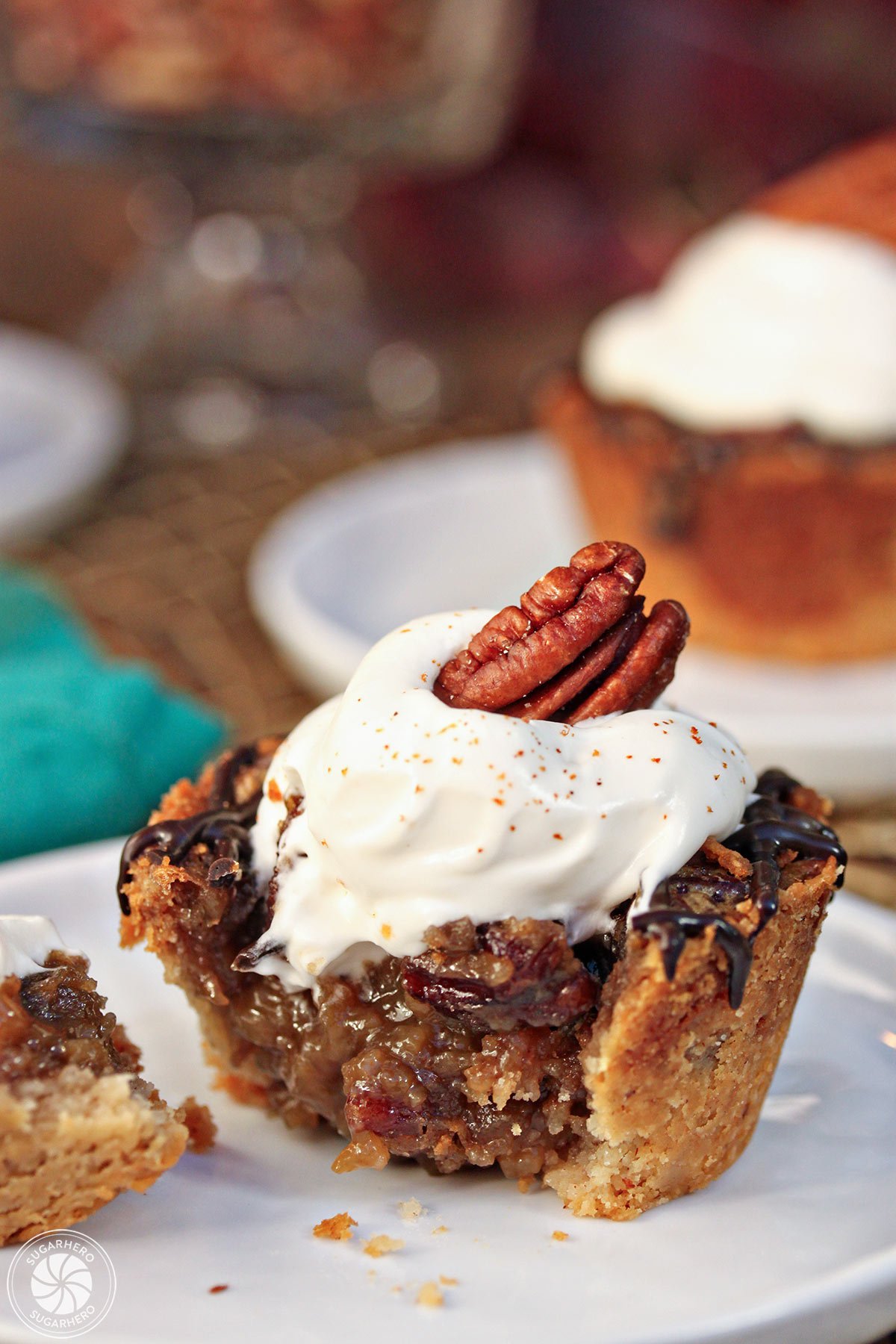 These pies keep really well, so you can make them a few days in advance and then pull them out for Thanksgiving and feel like a total Martha. They would be so cute displayed together on a cake stand as part of your dessert spread. Regular 9" pies? That's so 2000 and late. Mini pies are the new black!