Our Arrested Development recipe countdown is almost over, but there's one very important recipe that still needs to be shared.  I'm talking, of course, about the ultimate party beverage:  J-U-I-C-E.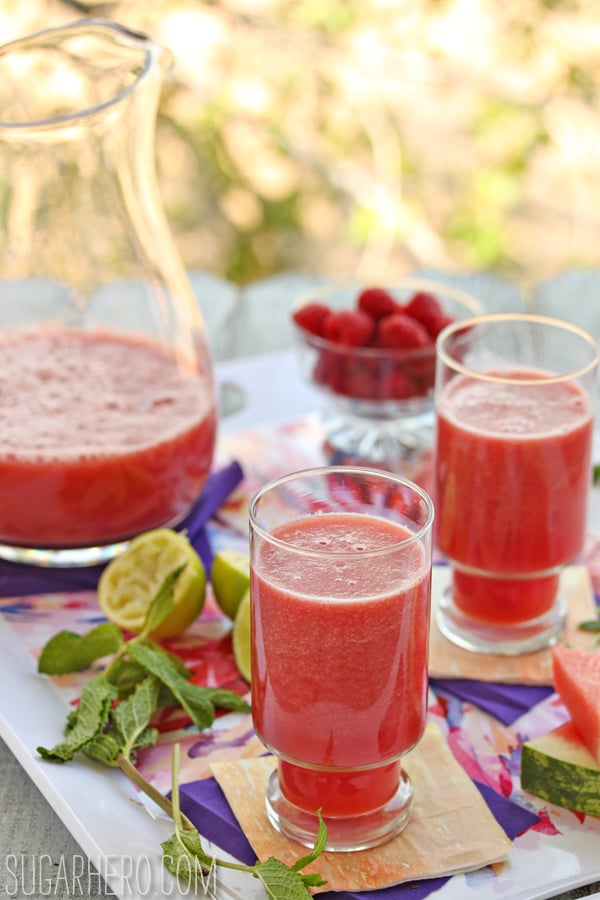 "We have unlimited juice? This party is gonna be off the hook!" –Buster
Yes, everyone's favorite shoulder-massaging, Hey Brother-greeting, mother-adoring scholar is obsessed with juice, and so am I. I blended together a few of my favorite summertime fruits to make a light, refreshing watermelon-raspberry juice, with just a hint of lime.  The raspberries and lime keep the watermelon juice from becoming too sweet and cloying.